The 2016 NYC POPFEST will take place from May 19th - May 22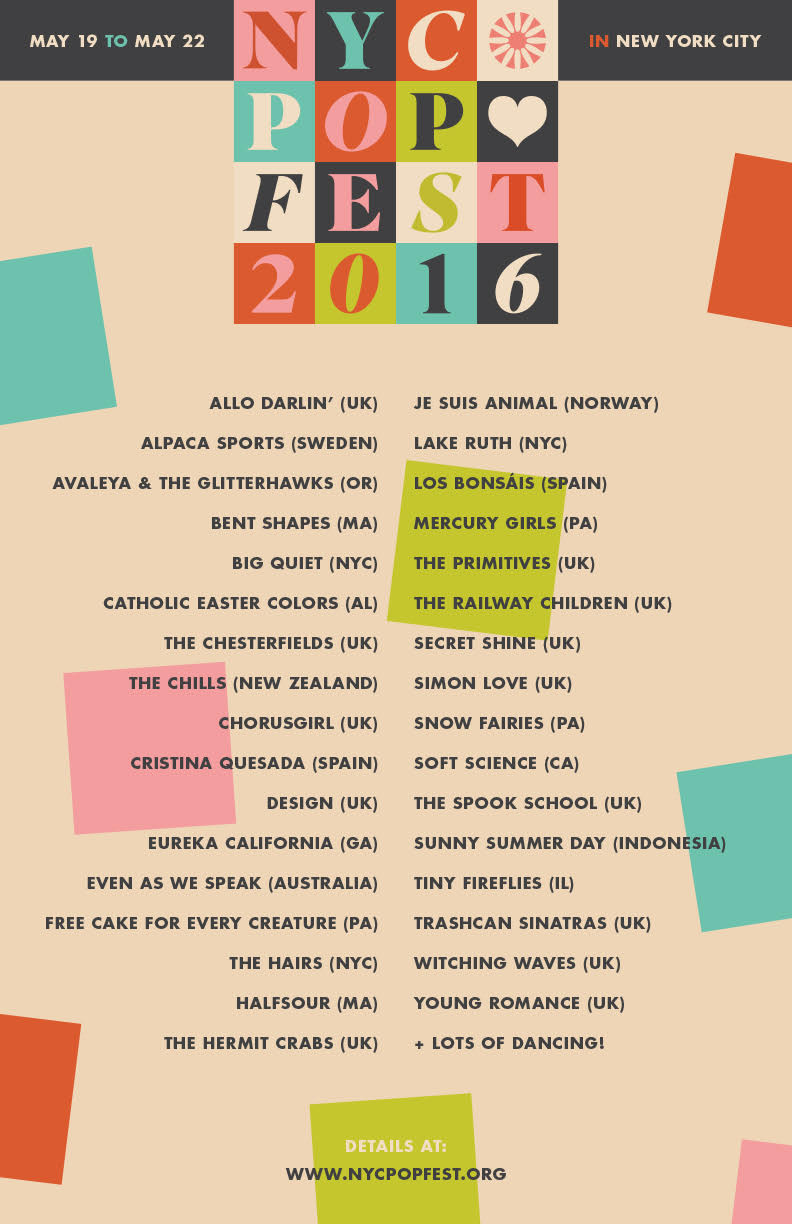 ALLO DARLIN
LONDON, UK
Allo Darlin' are a fan's band, with a DIY ethos. They are close friends who found each other and the music they make in London. Elizabeth and Bill are from Australia, Mike and Paul are from Kent. Their self-titled debut was released on Fortuna Pop in June 2010 to widespread critical acclaim. Their second album, Europe, was Rough Trade's best-selling record of 2012 and was highly placed in many best of the year polls, including Rolling Stone, Emusic and Rough Trade. The band's third album, called We Come From The Same Place, will be released by Fortuna Pop and Slumberland on October 6 2014.



ALPACA SPORTS
Göteborg, SWEDEN
With a 100% indie pop sound that harks back to the softer side of Sarah Records and the tiny labels that followed in their wake, Sweden's Alpaca Sports were formed in late 2011 by Andreas Jonsson. Having previously been in a band called Bluekicks with his childhood friend Carl Jirestedt, Jonsson struck out on his own, but called on several friends to help him with his musical vision. Chief among them were Jirestedt and vocalist Amanda Åkerman (both of whom became de facto members of the band), and producer Kalle von Hall. They worked on the first single, 2012's "Just for Fun," which was released by the Swedish label Luxury. It was the start of a long relationship, as the label released the "She'll Come Back for Indian Summer" and "I Was Running" singles in 2012 and the "As Long as I Have You," "Telephone," and "He Doesn't Even Like You" singles in 2013. Each record had a distinctive cover created by Japanese artist Ray Kimura. Alpaca Sports' profile grew with each single, enchanting fans of classic indie pop worldwide with their sweetness and songs. The band played a well-received set at the 2013 NYC Popfest, while also featuring at the Madrid Popfest and Indietracks. In 2014 they issued another single, "Just Like Johnny Marr," then followed it with the Sealed with a Kiss album, which included many of the singles. After signing with Spain's Elefant label, they returned in 2015 with the mini-LP When You Need Me Most. The record featured input from Fireflies' Lisle Mitnik, who recorded his parts in Chicago, and Ladybug Transistor's Gary Olson and Julia Rydholm, who recorded in Brooklyn, and was produced by Ian Catt (Field Mice, Saint Etienne) in his London studio.



AVALEYA & THE GLITTERHAWKS
Hood River, OREGON / Sacramento, CALIFORNIA
Avaleya is a multi instrumentalist singer songwriter who in the 90's fronted the power pop trio Crash and Britany in Sacramento, CA. Avaleya a.k.a. Kelly Slusher also recorded a number of solo albums starting with 2002's Rock and Tears which was released by the influential indie label Elefant Records. Avaleya met Jim Rivas in 2014 when they took part of a Rocketship reunion tour. Jim played drums on Rocketship's original line up, which among other recordings released the influential A Certain Smile A Certain Sadness LP on the Slumberland Label in 1996. A bi-State collaboration ensued in June 2015 with Avaleya in Mosier, OR and Jim in Sacramento, CA.They recruited Verna Brock to play bass and together recorded a 5 song EP called Glitter Feather which they took on the road playing a few shows in California in September 2015. The band contributed a cover of Irving Berlin's holiday classic 'White Christmas' for Small Bear Record's Smells Like Christmas Spirit compilation. Drew Newbold replaced Verna on bass in 2016. Darla Records digitally released the Glitter Feather EP on Jan 15. The band completed a tour of the North West in February 2016 and plans to release their debut LP by the end of 2016.


BENT SHAPES
Boston, MASSACHUSETTS
Scene reports. Regional styles. It all seems charmingly antiquated these days, given how social networking cross-pollination has transcended space and time. But with a hyper-literate, tightly-wound, and irreverent brand of post-collegiate rock, Bent Shapes may just be the most quintessentially Boston band of the last few years.


BIG QUIET
Brooklyn, NEW YORK
As with a lot of great bands, when you really listen to Big Quiet, you understand the depth of its attendant members' music fanship. These three know their source material, whether it's Athens, GA, in 1982, Scotland in 1988, or New York right now. The Brooklyn trio's knowledge of indie rock and post-punk history is real, and they'll talk your ear off about it if you ever ask. But what Big Quiet plays isn't just some kind of stoic record-collector rock. In a live setting, you're struck by their sheer viscerality and volume. Marisa Cerio's Rickenbacker can scorch faces, dousing her rapid-fire strumming in treble and reverb. She belts out a song so emphatically, you'd think she's trying to sing to the next room over. Chris Matheson's steady, propulsive bass erupts in a gnarl at just the right moments. Stephen Perry's drum beats are all manic bounce. You don't take bathroom breaks during Big Quiet's set. They'll be onto the next song and the next idea before you get back.


CATHOLIC EASTER COLORS
Birmingham, ALABAMA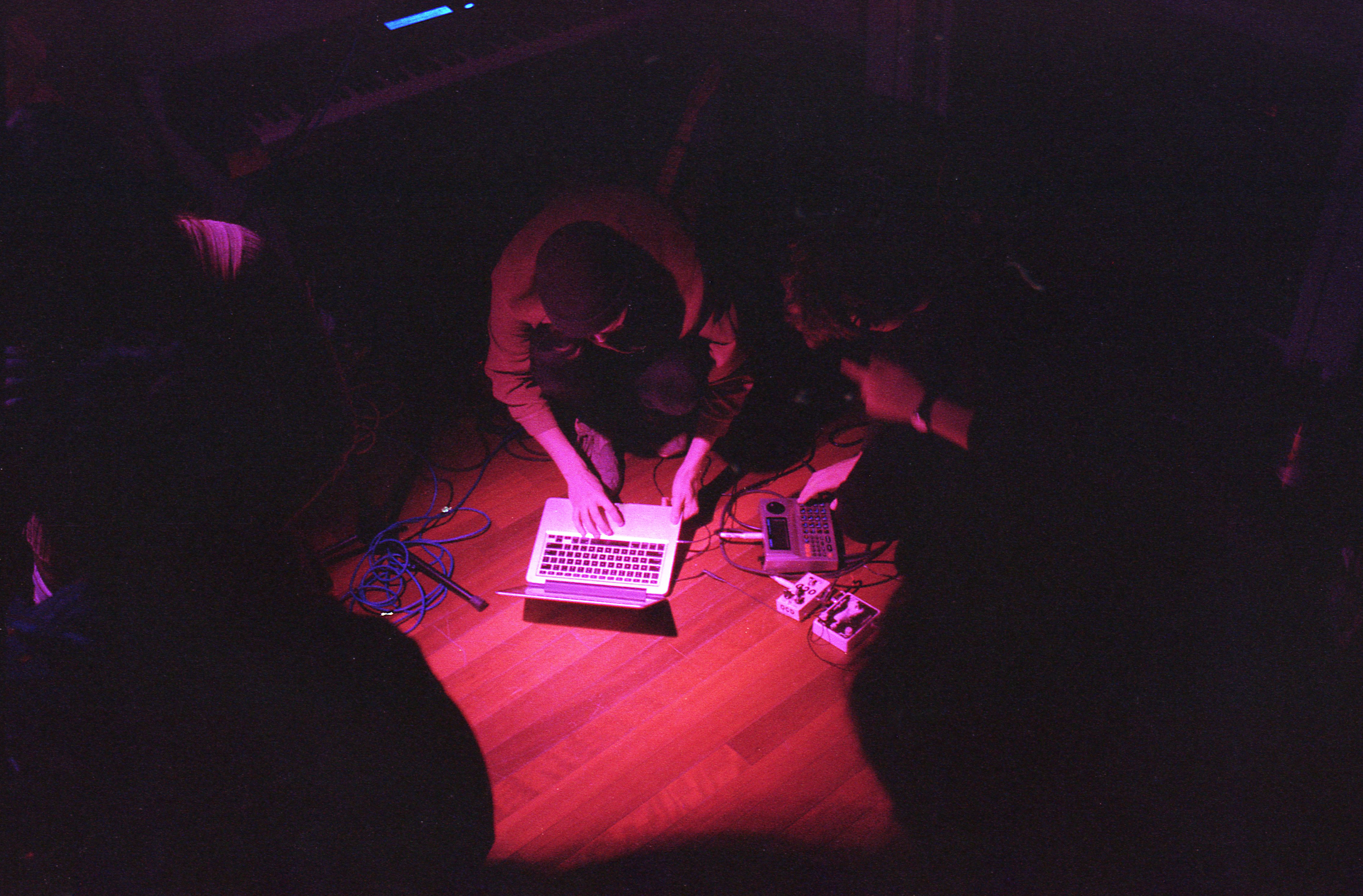 Catholic Easter Colors formed in the summer of 2015 in Birmingham, Alabama. Reflective pop. Rainy-day jangle with melodies unafraid to move into minor keys. They have released one tape entitled 'Not the Silence that was there Before' and plan to release another EP in the summer of 2016.


THE CHESTERF!ELDS
Yeovil, UK
The Chesterfields were formed in Yeovil in 1984 by Dave Goldsworthy (vocals, guitar), Simon Barber (bass, vocals), and Dominic Manns (drums), joined in 1985 by Brendan Holden (guitar). Their song 'Nose out of Joint' featured on a flexidisc shared with The Shop Assistants 'Home Again', given away with 'The Legend!' fanzine and Subway Organisation boss Martin Whitehead's Bristol fanzine 'The Underground'. They signed to Subway, releasing three singles and the LP 'Kettle'. Holden left in 1987, and was temporarily replaced by Rodney Allen (Blue Aeroplanes) and Andy Strickland (The Loft), before a more permanent replacement was found in Simon's brother Mark. The band then moved to their own Household label, issuing two more singles and a third album, 'Crocodile Tears'. Manns left and was replaced by future PJ Harvey drummer Rob Ellis but when Goldsworthy departed in late 1988 the band effectively split. The Barber brothers continued as The Chesterfields for a final single, 'Fool Is The Man' in 1989. The Chesterfields reformed briefly in the 1990s to record a third album 'Flood' for the Vinyl Japan label and to tour Japan with the TV Personalities.


THE CHILLS
Dunedin, NEW ZEALAND
The Chills were one of New Zealand's best and most popular bands of the '80s, making a small but consistent series of chiming, hook-laden guitar pop. Both the songs and the arrangements were constructed with interweaving guitar hooks and vocal harmonies, creating a pretty, almost lush, sound that never fell into cloying sentimentality. Throughout their existence, the band's personnel changed frequently -- there were more than ten different lineups -- with the only constant member being guitarist Martin Phillipps, the band's founder. Phillipps began playing music with the New Zealand punk band the Same in 1978. Following in the footsteps of the Clean and the Enemy, the Same played mostly covers, creating a raw fusion of British Invasion and garage rock. However, the group never recorded. Phillipps applied the same approach for the Chills, the band he formed in 1980 with his sister Rachel and Jane Dodd (bass) after the Same fell apart.
In 1982, the Chills signed with Flying Nun, the influential New Zealand independent record label, and released several singles that were never widely distributed in America and Europe. During this time, the group went through an enormous amount of members: future Great Unwashed bassist Peter Gutteridge, the Clean's David Kilgour, keyboardist Frazer Batts, bassist Terry Moore, guitarist Martin Kean, keyboardist Peter Allison, drummer Martyn Bull, and drummer Alan Haig. While these incarnations of the Chills recorded plenty of singles, they never made an album. Released on the U.K. record label Creation, the group's first album, Kaleidoscope World (1986), was a collection of early singles; it was later released in the U.S. on Homestead.
With the lineup of Phillipps, bassist Justin Harwood, keyboardist Andrew Todd, and drummer Caroline Easther -- the group's tenth lineup -- the Chills recorded their first proper album, Brave Worlds, in 1987. Produced by Mayo Thompson, the leading figure of the cult band the Red Crayola and a former member of Pere Ubu, the bandmembers weren't satisfied with the final result, claiming it was too loose and under-produced. The Chills, particularly Phillipps, were more satisfied with their second full-length album, 1990's Submarine Bells, their first record released on an American major label. Submarine Bells was recorded with yet another version of the band, with Jimmy Stephenson replacing Easther, who was suffering from tinnitus. The album was well-received by critics and college radio, yet it failed to break the band into the mainstream in either America or Britain. Two years later, they released Soft Bomb, which suffered the same fate as Submarine Bells.
The following year, Martin Phillipps broke up the Chills again, and spiraled into drug addiction, which led to some serious health issues. He never stopped making music though, and in 1996 released Sunburnt under the name Martin Phillipps & the Chills. The album featured Dave Mattacks of Fairport Convention and XTC's Dave Gregory on drums and bass, respectively. Phillipps joined David Kilgour's Heavy Eights band and continued to round up people to play the occasional Chills show, going so far as to record an EP, Stand By, in 2004. It would be 2013 before the Chills returned with any new music, which came in the form of a single song released online entitled "Molten Gold." Shortly after this song was released, a massive live recording entitled Somewhere Beautiful surfaced, capturing a 20-song set recorded at a New Year's Eve party in 2011. The next year a collection of BBC Sessions from the '80s was released, further stoking the desire of fans for new material. Finally, in 2015 Phillipps and a fairly long-running incarnation of the Chills (multi-instrumentalist Erica Scally, bassist James Dickson, keyboardist Oli Wilson, and drummer Todd Knudson) released Silver Bullets on Fire Records.


CHORUSGIRL
London, UK
Chorusgirl make noisepop, blending the sounds of Lush, the Cure, The Breeders, Pulp, the Bangles, surf, girl groups, melodies, dirt, jangle and noise into a swirling & shimmering mix that spins your head until you're dizzy. The lyrics are personal, delicate and angry, about losing and giving up, but all of that heartache and anger is layered underneath enough noisy rubble and happy fizz.
The band is Silvi Wersing's brain child and the name references the fact that she spent years being a bassist to others' dreams, until deciding that introverts and chorus girls could and perhaps should front their own shows. She started writing songs, moved on to rhythm guitar and recruited friends to her new London-based venture at the start of 2014: Udo Westhoff on bass, Michael Boyle on drums and Diogo Oliveira on lead guitar.
Chorusgirl played gigs all over London and the UK in 2014/2015; a gig in Hamburg in November 2014 marked the beginning of the band venturing out of their home town. They released a 7" as part of the Odd Box Records 100 Club Series in spring 2015, which sold out within 2 weeks.
After a triumphant Indietracks festival appearance, they were signed by London-based label Fortuna POP! records in the summer of 2015. Fortuna POP! went on to release Chorusgirl's eponymously titled debut album on 13th November 2015 to great critical success. The first single 'Oh, To Be A Defector' was immediately playlisted by BBC Radio6, and the album found itself on many end-of-year lists.


CRISTINA QUESADA
Madrid, SPAIN
Cristina Quesada has been showing off the ukulele on stage in Elefant parties and online for a long time now, giving us little advances of her music and making us fall in love with her singular charm. That's exactly why we were so impatient to see what shape her record-label debut would take.
A music-lover from a very young age, she studied music theory and violin starting at age 7, until at 13 she bought a guitar and began to play versions of her favorite songs. She broadened her artistic horizons, joining theater groups, which has led her to her current participation in a children's program on television in the Canary Islands called, "El Club De Archi".
At 15 she discovered the unmistakable sound of the ukulele, which she thoroughly mastered, and which ultimately led her to record her versions. And this is how we got to the 7" that we currently have before us.


DESIGN
Yeovil, UK
Based in Yeovil, Wessex (south west England), Design was put together by former Chesterfields singer, songwriter and bass player Simon Barber. The 3-piece also features Helen Stickland on guitar and vocals, and Rob Parry on drums. Their debut album 'Black Marker Red Marker' was released by Cherry Red Records last November.


EUREKA CALIFORNIA
Athens, GEORGIA
Eureka California is a band that was created in 2007 in Raleigh, North Carolina by a fellow named Jake Ward. Various band members have come and gone over the years but now it's just Jake and Marie A. Uhler. The duo is now based in Athens, Georgia…which seems like a much more appropriate home for this strangely addictive band. The songs are decidedly out of synch with what is currently popular in the world of music. Instead of smooth technology-produced perfection, Ward and Uhler create noisy and aggressive rocky chunks full of attitude and bite. The style of music these folks are playing was once popular in underground circles in the mid- to late-1980s when the home recording explosion was just beginning. You can tell from the song titles that there's a different sense of humor happening here: "Edith (One Day You'll Live In A Bunker)," "No Mas," "I Bet That You Like Julian Cope," "Art Is Hard," "How Long Til The Medicine Takes?" Ha ha ha ha ha…funny stuff. But the songs themselves aren't jokes at all. These cuts feature cool catchy melodies, nifty guitar riffs, and rhythms that are simple and direct. We love the direct approach this band is taking. We'd be willing to bet they're a gas live. Way cool and full of major spunk. Top pick.


EVEN AS WE SPEAK
Sydney, AUSTRALIA
Even As We Speak is an indie band from Sydney, Australia. Formed in the mid 1980s, founding members Matthew Love (guitar, banjo, vocals) and Mary Wyer (vocals, guitar) were later joined by Rob Irwin (bass) Anita Rayner (drums, banjo, mandolin), Julian Knowles (keyboards, guitar, production), and Paul Clarke (guitar, vocals). After a series of vinyl releases on Australian independent labels including Phantom Records, and success on the Australian indie scene, they came to the attention of BBC Radio 1 DJ John Peel who started to play the band's 1987 indie guitar cover of New Order Bizarre Love Triangle on his show. This brought them to the attention of UK audiences and began a relationship with UK indie label Sarah Records. The band released several singles and an album on Sarah Records, three of which reached the Top 5 of the Melody Maker and New Musical Express UK independent music charts in 1992 and 1993.
Between 1992 and 1993, the group recorded three sessions for John Peel and one session for Mark Goodier for BBC Radio 1. They were among the few Australian bands to record Peel Sessions – others were The Birthday Party, The Triffids, The Go-Betweens and Laughing Clowns. These sessions were released as the album 'Yellow Food: The Peel Sessions' in June 2014. A session was also recorded for Radio France. The band's music is an unusual hybrid of accessible pop and more experimental elements. Some commentators consider them to be key figures in the post-C86 subculture in the UK, although their music breaks out of conventional pop moulds to experiment with forms.
In recent years the band have reformed to play some sporadic live shows, most recently to mark the release of 'Yellow Food: The Peel Sessions' a compilation album of the complete sessions recorded for the BBC between 1992 and 1993. In 2014, the band has been working on a new 5 track EP release.


FREE CAKE FOR EVERY CREATURE
Philadelphia, PENNSYLVANIA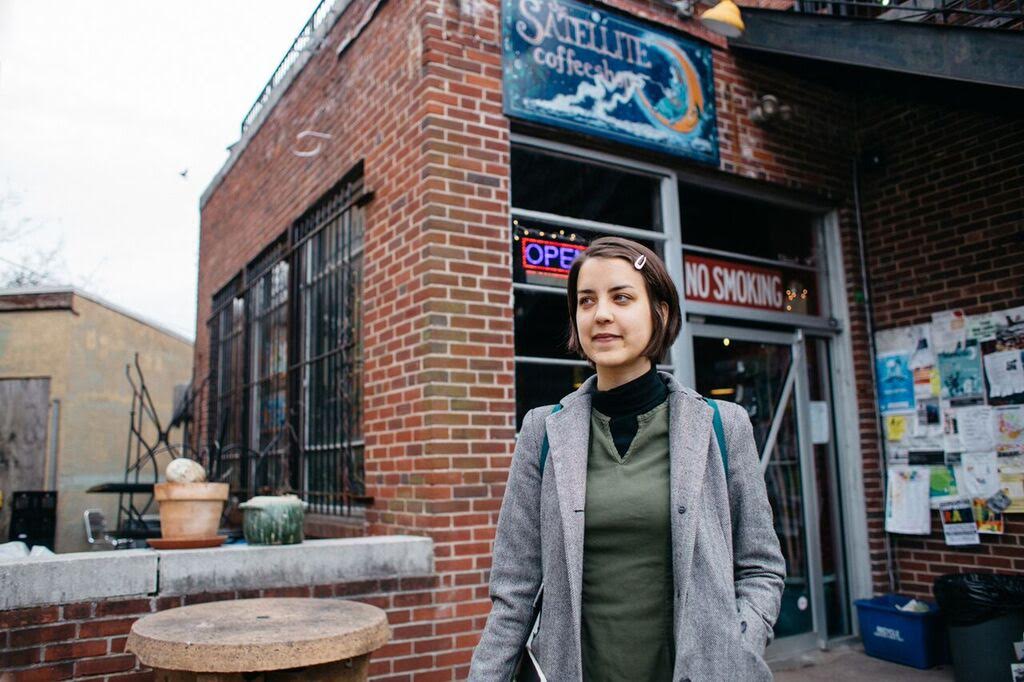 Free Cake For Every Creature started as a secret collection of home-recordings by Katie Bennett on a 4-track. Encouragement and nagging from friends persuaded her to share her songs with them. Two years later, after self-booked tours around the country, several solo and full-band self-recorded tapes, and a move from upstate New York to Philadelphia, the band went back upstate to record their first full length record, "Talking Quietly of Anything With You" with Chris Daly (Fraternal Twin, Porches, PWR BTTM, Long Beard) at Salvation Recording Co. The album is a collection of quiet pop songs that explore topics like moving to a new city, looking for answers in books, making muffins, and bein' in love.


THE HAIRS
Brooklyn, NEW YORK
The Hairs is the freak-pop project of Kevin Alvir. Inspired by underground comics, alternative comedy, DIY K-records pop, and Flying Nun records, the Hairs write songs about dying houseplants, barbarian life, prison stays, gay male bonding, mind-bending anxiety, and other fun things. The Hairs are rounded out by fellow collaborators Jacob Sloan & Steve Tarkington.


HALFSOUR
Boston, MASSACHUSETTS
halfsour is a scrappy three piece from Boston, MA that write no-frills pop songs about the mundane. They've been writing songs together for the last few years after trying their luck as a Guided By Voices cover band. They've put out a split EP with fellow Boston-based band Reports, and just recently came out with their debut LP "tuesday night live" on Jigsaw Records and Nebraskan Coast. "tuesday night live" was recorded by halfsour in their practice space, and then mixed by the inimitable Justin Pizzoferrato at Sonelab in Easthampton, MA.


THE HERMIT CRABS
Glasgow, UK
Melanie Whittle formed The Hermit Crabs in 2003 when a band she was playing drums in was put on hold: California Snow Story. They have released three E.P's ; Feel Good Factor, Correspondence Course, Time Relentless and have one full-length; Saw You Dancing. Melanie is also in Baffin Island which is a collaboration between herself and Jeremy Jensen and Jake Hite from The Very Most.


LAKE RUTH
New York, NEW YORK
Lake Ruth is a new group formed by Hewson Chen of The New Lines, Matt Schulz (Holy Fuck, SAVAK, Enon), and vocalist Allison Brice, best known for her work with UK groups The Eighteenth Day of May and The Silver Abduction. Their debut 7" 'The Inconsolable Jean-Claude'/'The Prisoner's Dilemma' was recently released on esteemed collector's label The Great Pop Supplement to critical acclaim, with an album set to drop later this year. Their baroque, psychedelic sound is rooted in 1960s sonic experimentation, and has drawn comparisons to The United States of America, St Etienne and The Soundcarriers. Their expanded live line-up, especially curated for Popfest 2016, will feature an assortment of special guests TBA.


LOS BONSÁIS
Asturias, SPAIN
Los Bonsáis are Helena & Nel an indie pop duo, they combined noisy guitars with sweet melodies. They are from Asturias (Spain) and they signed with Elefant Records.
They debuted with "Ultramarinos" (2012) and the next year they released "Martín Pescador".
The last year the band released two records: a mini-lp called Nordeste with 10 songs from acoustic to noisepop, and ¡Fanzine! a tribute with to four of their favourites bands.
They played on various indie pop festivals: Madrid Popfest, Manchester Popfest, Indietracks, Wales Goes Pop, Lemon Pop ... also played on London, Barcelona, Bilbao, Gijón …
They love DIY, C-86 sounds, twee and noise pop, the sea, the mountains and cloudy skies! :)


MERCURY GIRLS
Philadelphia, PENNSYLVANIA
Philadelphia, PA's Mercury Girls features Sarah Schimineck, Kevin Attics, Andrew Hagiwara, Chris Schackerman, and Kevin O'Halloran. Schimineck, formerly of NYC Popfest alums Pet Milk is flanked by the shimmery and adventurous guitar interplay of Attics (Literature, former Pitchfork Media, Octopus Project, Single Frame) and O'Halloran (of indie heroes Little Big League, Run For Cover Records). Hagiwara and Schackerman provide rhythm creating a sound that pushes classic, dreamy Sarah Records-inspired indiepop into the red. Despite having only started in March of 2015, the group has already received endorsements from Chickfactor Magazine, Kip Berman (Pains of Being Pure at Heart), and Slumberland Records (with whom the group is releasing a single in the Spring of 2016).


THE PRIMITIVES
Coventry, UK
The Primitives emerged from the UK independent music scene of the mid 1980s. Their sound distilled the shimmering guitar jangle of the Byrds, the buzzsaw style of The Ramones and 60's girl group melodies into two and a half minute pop gems.They reformed in 2009, having split in 1992. They are best known for the songs Really Stupid, Stop Killing Me and the international hit record Crash, and also for the album Lovely; one of three released in the late 80s/early 90s. Since getting back together they have recorded a further two highly acclaimed albums.


THE RAILWAY CHILDREN
Wigan, UK
Formed in Wigan, in the summer of 1984, The Railway Children fronted by singer, guitarist Gary Newby, started out by taking their "Gentle Sound" onto the then bouyant music circuits of Wigan and Manchester. The buzz created by the band was immediate and resulted in them signing to the enigmatic Factory Records, home of Joy Division and New Order. A mini album 'Reunion Wilderness' was recorded and featured their first single 'A Gentle Sound' and the follow up 'Brighter'. Both singles were an instant hit with the then thriving indie scene and the critically acclaimed album went straight to number one in the independant charts. A string of tours and radio sessions quickly followed and as the band saw their fan base grow dramatically, inevitably major label interest grew.
Virgin America was one such label, then owned by Richard Branson, it saw the chart potential of The Railway Children and signed them. The resultant album 'Recurrence' was as complete an album as you'll hear. A pure and complimentary production produced ten wonderful tracks which flowed effortlessly into each other. This was an album played by a band high on confidence and purpose and it showed. Singles - 'Over and Over' 'Somewhere South' and 'In the Meantime' all managed to skirt around the edges of the top forty, but a hit in the UK national charts remained elusive. During the following years the band spread the word particularly in the U.S, where tours with The Sugarcubes and The Hearthrobs of college towns saw the band achieve considerable success and play on college radio. A support slot with REM across Europe and a UK tour with Lloyd Cole also followed - now all that was missing was that elusive chart hit. 'Native Place' was released in 1990 with keyboards and programmed percussion to the fore for the first time. The new sound and further tours of the U.S and UK eventually resulted in the bands first UK top 20 hit with the pure pop anthem 'Every Beat of The Heart'. However at this point the relationship between band and record company deteriorated, as the band became increasinglly unhappy with the overly commercial direction the label were pushing them in. Inevitably the next recording session proved to be much more of a band affair, a kind of reaction to the polished pop sound of 'Native Place'. It was no surprise therefore that the new sessions resulted in the single 'So Right', a raw edgy track and completely different to anything on 'NativePlace', but one which failed to repeat the chart success of 'Every Beat of The Heart'. Around the same time EMI took over Virgin and a number of bands including The Railway Children found themselves without a record label. The band's time at Virgin was later captured on the album 'Listen On - the best of The Railway Children', which contains the singles and various b-sides. Following their departure from Virgin, TRC decided to call it a day with only Gary and Guy deciding to carry on with music. However, none of the original members of TRC would work together again.......


SECRET SHINE
Bristol, UK
Secret Shine formed in 1991 and released records on the cult label Sarah Records, including the singles Honey Sweet and Loveblind and the album Untouched. In 1996 they took a break but reappeared 10 years later with a reissue of their music (After Years) on US label Clairecords and the subsequent release of new material, most notably the albums of 'All of the Stars' and 'The Beginning and the End'. Having recently signed to the Saint Marie label, Secret Shine release a new album 'There is Only Now' in summer 2016.


SILVER SCREEN
Long Beach, California
Cris Miller is the sole driving force behind Silver Screen, playing and producing everything on his recordings. Gossamer touches abound throughout his debut album "the greatest story never told" on clairecords, with a fluid guitar sound reminiscent of Cocteau Twins, married to a gentle pop sensibility very near to the sounds of bands like The Smiths or Ian Broudie of the Lightning Seeds, and indeed, artists of past decades on the adored Sarah Records label. Cris's voice is soft, pure... It carries an air of conviction while retaining a sound of innocence. The result of all these factors is a record filled with songs of love and loss, plaintive in tone, yet never mired in hopelessness. A follow up record to the debut is now finished and slated for release on indie label plastilina records soon, entitled "when you and I were very young".
SIMON LOVE
London, UK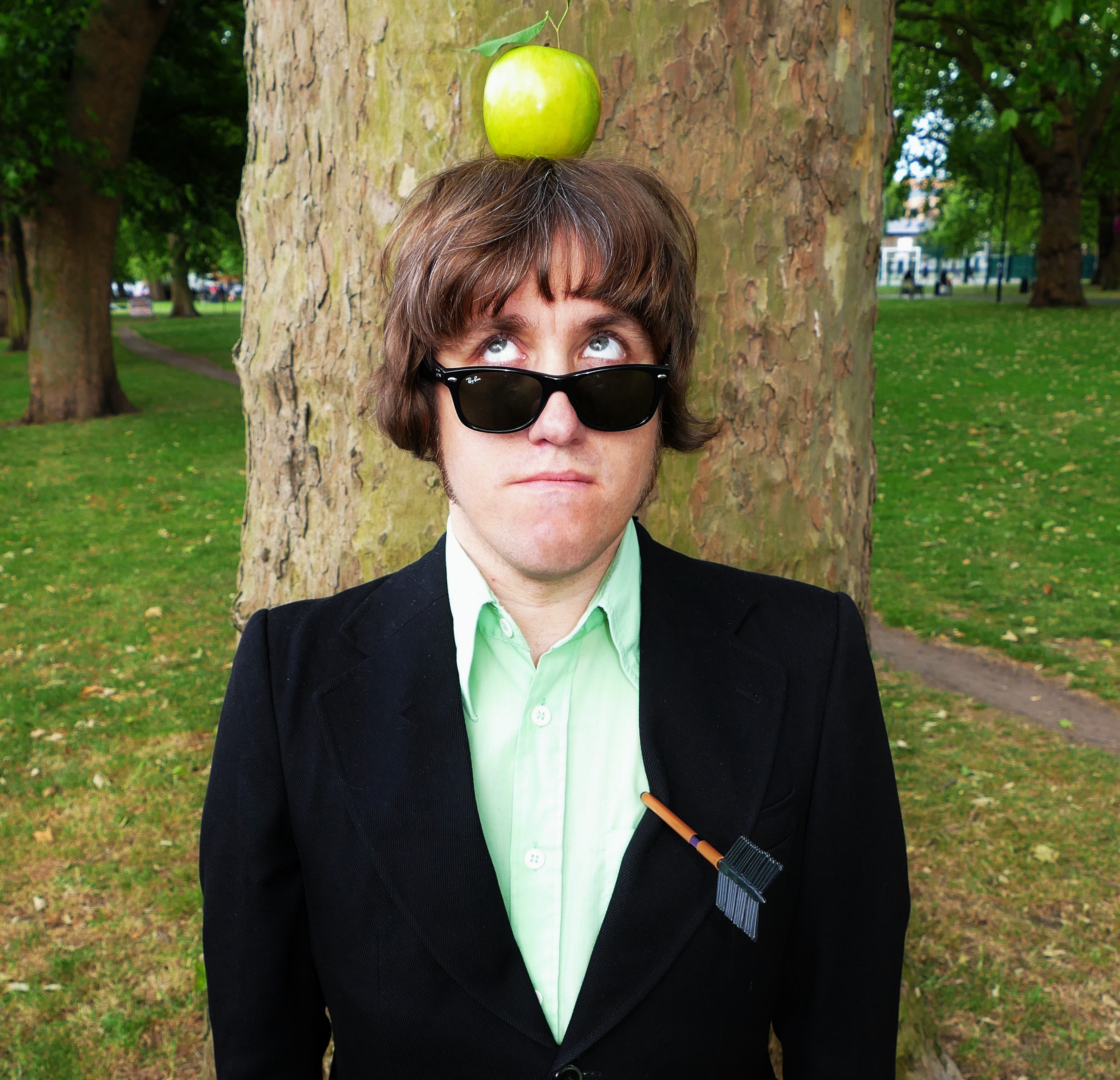 Simon Love writes songs about girls, love, hate, Elton John and chopping off his penis. His LP "It Seemed Like A Good Idea At The Time" came out last year on Fortuna Pop! and was hailed as a breakthrough for modern living. This year he's touring the world playing songs and getting lost in equal measure.


THE SNOW FAIRIES
Philadelphia, PENNSYLVANIA
The Snow Fairies are an indiepop band from Philadelphia, PA. Their music combines catchy melodies and peppy rhythms with romantic lyrics. Further listening: Glitter, Scary Monster, Men in Fur, The Escargo-go's, A City Safe From Sea, Slumber, and The Skywriters.


SOFT SCIENCE
Sacramento, CALIFORNIA
Soft Science craft dream-pop songs infused with their own unique mix of sweetness and fury. In 2013, the band released, Detour, on Test Pattern Records, which received notable critical reviews. At the end of 2015, they joined forces with The Luxembourg Signal to release a split 7" that Big Takeover Magazine's, Jack Rabid named the best stand-alone single / EP of the year. The Sound Of Confusion described Soft Science's contribution to the 7", 'Breaking', as "Stereolab going indie pop. It's bright, upbeat, melodic and a real earworm." The band is comprised of ex-Holiday Flyer and California Oranges members, Katie Haley, and twin brothers Ross and Matt Levine, along with Mason DeMusey, and Tony Cale (English Singles). The band is currently working on their third album.


THE SPOOK SCHOOL
Edinburgh, UK
Back at NYC Popfest for an absurd third year in a row it's The Spook School from Scotland with their noisy, tuneful and triumphant queer pop songs about identity, sexuality and being awesome. Surreally they've been a subject of a Rolling Stone documentary where they nervously hung out with Laura Jane Grace of Against Me! New album Try To Be Hopeful is the sound of a band growing up, embracing their identities, and taking charge at the world. But amidst the fight for a place in society for everyone, there's still time for love, friendship, and fun. "They make dance music for introverts, love songs for people who are too shy to be in love. Most times, they make it feel like everything's going to be OK.


TINY FIREFLIES
Chicago, ILLINOIS
Tiny Fireflies are an electronic dream pop band that layer vintage synthesizers and drum machines underneath the airy vocals of songwriter, Kristine Capua. Although based in Chicago, their debut record, 'The Space Between' was produced with the Transatlantic assistance of Ian Catt (Saint Etienne, The Field Mice) in London. The result is a collection of lush, kinetic songs that represent where Tiny Fireflies are now as musicians and as people.


TRASHCAN SINATRAS
Glasgow, SCOTLAND
Scottish indie pop stalwarts the Trash Can Sinatras were founded outside of Glasgow in 1987 by singer/guitarist Frank Reader (the brother of ex-Fairground Attraction singer Eddi Reader), guitarists John Douglas and Paul Livingston, bassist George McDaid, and drummer Stephen Douglas. Initially formed as a cover band, they were performing in a local bar when they were discovered by Go! Discs label representative Simon Dine; their first single, the superb "Obscurity Knocks," appeared in early 1990, evoking the jangly guitar pop crafted by Scottish bands like Aztec Camera, Orange Juice, and Josef K a decade earlier. A second Trash Can Sinatras single, "Only Tongue Can Tell," preceded the release of the quintet's debut LP, Cake, which met with a positive response on both sides of the Atlantic; in the U.S., it became a particular favorite on college radio. McDaid left the lineup in 1992, and was replaced by bassist David Hughes; by the time the Trash Can Sinatras' sophomore effort, I've Seen Everything, finally appeared in 1993, however, the ascendance of grunge essentially derailed whatever commercial momentum the group still had left, and 1996's A Happy Pocket was not even released in America. A new single, "Snow," followed in late 1999. They made a triumphant return to the scene in 2004 with their Spin Art release Weightlifting and a world tour that had them wowing old fans and gaining new ones with their typically wonderful display of melody and emotion. The group followed up the album the next year with Fez, a limited-edition album made up of live acoustic recordings made at New York's Fez nightclub. After a relatively uneventful couple of years, the band reconvened in late 2007 to beginning recording a new album. The results (which featured Carly Simon singing on a track!) were issued as In the Music by Lo-Five in the summer of 2009.


WITCHING WAVES
London, UK
Witching Waves are Emma Wigham and Mark Jasper. They are a DIY band from London who play noisy-pop music. Since forming in the Spring of 2013, they have been busy touring the UK and releasing several tapes and two albums on Soft Power records in the UK and HHBTM Records in the US.


YOUNG ROMANCE
London, UK
After early shows supporting Mystery Jets, Slow Club and Summer Camp, 2014 saw the band self-release their debut 7" 'Pale' via the Banquet Records imprint. In the Spring Young Romance were invited to be part of the Dot to Dot Festival tour, and a run of UK shows supporting The Heartbreaks along with several London shows culminating with an appearance at KOKO for Club NME.
During the Autumn the band recorded their four track 'Wild' EP produced by Simon "Barney" Barnicott who has previously worked with the likes of Arctic Monkeys, Peace, Suede and Bombay Bicycle Club. The first single to be taken from the EP received praise from the likes of Huw Stephens (BBC Radio 1), John Kennedy (XFM) and BBC Introducing. The band then joined Satellite Stories on their European tour with shows in Germany, Holland, Switzerland and Austria in March 2015.
May saw Young Romance perform at the BBC Introducing stage at The Great Escape Festival, before playing their first sold out London headline show at The Waiting Room in London.