The 2015 NYC POPFEST will take place from May 28th - May 31


BEVERLY
Brooklyn, NY
BEVERLY began as a recording project between Drew Citron and Frankie Rose. During numerous tours, the two started collaborating and sharing aspirations for making simple, clutter-free music. Their debut LP "Careers" is a result of those ideas, and came out in July 2014 on Kanine Records. The album combines raw pop, post-punk, and dreamy harmonies, drawing inspiration from lofi & shoegaze greats such as The Amps, The Clean and Mazzy Star. To support the record live, Drew is currently joined by Jamie Ingalls (Chairlift) on Drums, Scott Rosenthal (Class Actress/The Beets) on bass, and Caitlin Frame (FRAME) on guitar and synth. The four piece band packs a tight punch with a barrage of guitars and a wash of heavenly vocal harmony.



BRIDESHEAD
Wiesbaden, GERMANY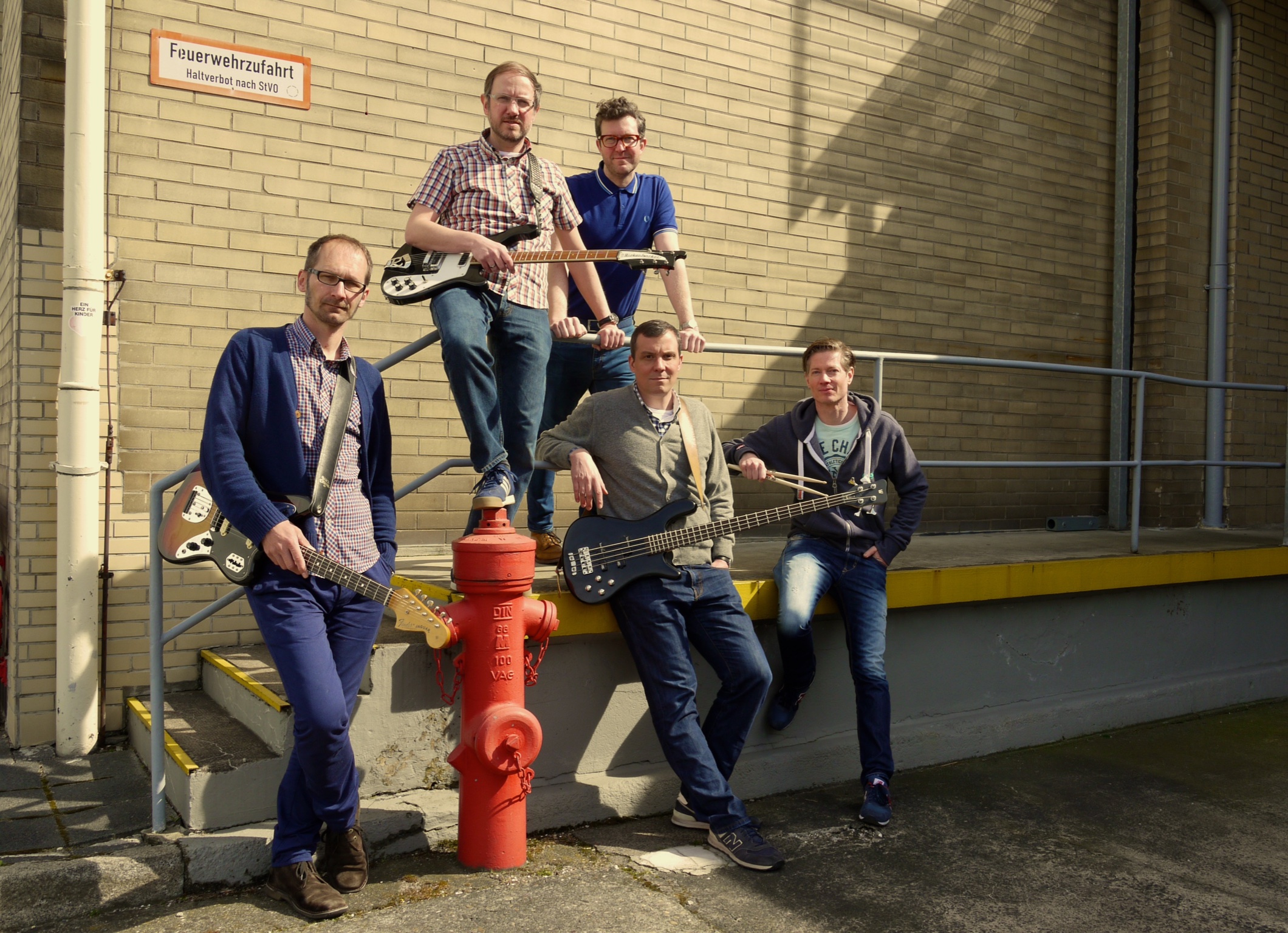 Brideshead formed in spring 1993 in Wiesbaden, Germany. Through almost two decades, tours, albums, and some line-up changes, they still suit up for performances that both pay tribute to and reinvent the winning pop sounds of the summer of '82 and class of '86. Although Brideshead's is born from a very specific milieu -- carefree summer, English vocals, 90's Swede pop - their fans are worldwide. Their international appeal is due to releases on US, German, and Japanese labels.



THE CATENARY WIRES
London, UK
THE CATENARY WIRES were formed in 2014 when Amelia Fletcher and Rob Pursey (Talulah Gosh, Heavenly, Tender Trap) moved out of London.Unlike some of their earlier incarnations, THE CATENARY WIRES are minimalist, melancholy, and a little woozy. Originally forming the band just for themselves at home, Rob and Amelia started playing songs on their daughter's 3/4 size acoustic guitar. They are still refusing to give it back. The band agreed to play a first gig in public at the Arnolfini in Bristol, on 3 May 2014, in support of a new film about Sarah Records. Since then, they have played several shows around the UK, and will soon be performing in Tokyo, Madrid and New York. THE CATENARY WIRES function as a simple two-piece live, but have created a lusher sound on their first album, Red Red Skies, to be released by Elefant Records in June 2015.



THE CHANDLER ESTATE
Brooklyn, NY
The Chandler Estate "formed" in the Spring of 2014 after the break-up of The Secret History and includes former My Favorite singer Andrea Vaughn, along with Darren Amadio, Tod Karasik, Bryce Edwards, and Tara Needham. The debut 4 song EP to be released by late Spring. NYC Popfest will mark the live debut of The Chandler Estate.



CLUB 8
SWEDEN
Club 8 was formed in 1995 by Karolina Komstedt (from the band Poprace) and Johan Angergård (Acid House Kings, Poprace). They made simple bedroom recordings of their three first songs and sent them to their ten favourite labels. The response was just as immediate as it was good with half of the labels wanting to release the band. Club 8 chose the Spanish label Siesta where they released their debut single "Me too" later the same year and the debut album "Nouvelle" the year after.
The sound on the debut album was definitely a bit naïve and twee. And as charming as a lot of people found the debut, the follow up "The friend I once had" (1998) felt like a big step forward for the band. Their mix of bossa nova, glittery guitars, shiny pop melodies and small hints of dance music made this album an indie-success. They also debuted as a live act with a performance at CMJ in New York in 1999.
Striving for constant change and improvements Club 8 moved away from the bossa nova influences and direct pop songs of "The friend I once had" with the self-titled follow up. "Club 8" (2001-Parasol/Labrador/Flavour of Sound) was both darker and slower. Still, they managed to expand their audience and had somewhat of a hit with "Love in december". The only real problem the band had experienced was the fact that recording on limited studio time was a hindrance to their experimental lusts. Late in 2001 Club 8, along with fellow band Acid House Kings, set up their own recording studio – Summersound Studios.
With 24/7 access to a recording studio of their own, Club 8 enterered their most creative and productive phase to date, recording the diversified, semi-electronic and slightly experimental, but intensly emotional "Spring came, rain fell" in 2002 (Parasol/Labrador/Dodgie Disc) and the more guitar-based and kept-together follow up "Strangely beautiful" (2003-Parasol/Labrador/Quince). The latter contained the song "Saturday night engine" which was, very accurately described as "a storming (very) Northern soul-inspired track bursting with an excitement that sounded quite out of place in that quiet group's discography" and a forerunner to Johan's band The Legends according to Allmusic.
After the release of "Strangely beautiful", Club 8's activity slowed down while Johan formed The Legends and released three albums with the band between 2003 and 2006, plus the album "Sing along with Acid House Kings" with Acid House Kings in 2005. During this period Club 8 only did a few minor tours in Asia and Europe.
By the summer of 2006 Club 8 was about to burst with creativity and the urge to start recording again and in September they started recording their 6th album. The result was "The Boy Who Couldn't Stop Dreaming", an album balancing between sunshine and melancholia. Twelve songs that'll make you sing along about death while dreaming of summer days.
In the spring of 2009 Club 8 started working on songs for their seventh album. The band had travelled to Brazil for inspiration and bought records made in the 70's in Western Africa and a new, more rhythmical side of the band started to show in the new songs. The band was also becoming curious about working with a producer. After having read an interview with Jari Haapalainen (Camera Obscura, The Concretes, Ed Harcourt, etc) they decided to ask him. He loved what he heard and the rest is… well, it's "The People's Record" (released May 2010).



COLD BEAT
San Francisco, CA
Named for a song by the Sound, Cold Beat is the post-punk-inspired project of Hannah Lew, also the bassist for San Francisco's acclaimed trio Grass Widow. Lew began writing Cold Beat songs in the late 2000s in between working with Grass Widow and establishing herself as a filmmaker and visual artist; when the band decided to go on hiatus after releasing 2012's Internal Logic, Lew focused on Cold Beat in earnest (meanwhile, drummer Lillian Maring pursued her own project, Ruby Pins). She took Neon Piss guitarist Kyle King, Shannon & the Clams' guitarist/synth player Cody Blanchard, and Maring into the studio; 2013's single Worms/Year 5772 was the first fruit of those sessions to be officially released on Lew's own Crime on the Moon label. Cold Beat returned in 2014 as a trio featuring Lew, King, and Erase Errata drummer Bianca Sparta; the band's debut album, Over Me, appeared that July.

COLD BEAT - "OUT OF TIME" from Mike Stoltz on Vimeo.




THE DARLING BUDS
Newport, South Wales, UK
Influenced by the catchy simple sound of the early Beatles, the band created melodic, hook-driven, short-duration singles. They were considered part of the short lived "Blonde" movement , but also referenced the C86 scene of a few years earlier. The Darling Buds formed in Caerleon near Newport, South Wales, in 1986, by the then 19-year-old Andrea Lewis. Their debut single, "If I Said", was released on February 1987 and was well received. The group re-released the single on an established label, Native Records, receiving radio play on John Peel's BBC Radio 1 show. Signing with Sony in 1988, several singles preceded their critically acclaimed 1989 debut LP, Pop Said.... The album ultimately reached the Top 30 in the UK Albums Chart, and the band appeared on the cover of Melody Maker twice...
In July 2010, the Darling Buds with only Lewis from the original line-up, reformed for a one-off tribute concert in their native Newport in memory of John Sicolo, the owner of the music venue T. J.'s who died earlier in the year. In October 2013 the band announced a further show, at the Borderline in London in April 2014, with Chris McDonogh and Matt Gray joining Lewis.



ETERNAL SUMMERS
Roanoke, VA
Having formed in 2009, Eternal Summers has now been operating as the trio of Nicole Yun, Daniel Cundiff and Jonathan Woods longer then they did as a duo without Jonathan. Long gone are the days of the Roanoke based collective known as the Magic Twig Community that saw the handful of like-minded indie artists working together; but what has grown in place is a band that stands on its own, in the words of All Music, "The kind that other bands will look to for inspiration 20 years later."
With several previous releases, there has already been a lot said about Eternal Summers music. From the crafty minimalism on their debut Silver, to the dream punk sheen on 2012's breakout Correct Behavior, to the guitar driven power on The Drop Beneath, the evolution of Eternal Summers marks a band that embraces both anthemic rock and bittersweet ballads - a band that is grounded in jangle pop but with an added depth that rewards on repeated listens.
Last year's The Drop Beneath marked Eternal Summers first full length created entirely outside Virginia and as Pitchfork noted: "The Drop Beneath is the most pristine sounding thing that Eternal Summers have ever recorded" and "indulges their more anthemic side, and the results are solid." According to Paste Magazine, "Their brand of loose-hanging, guitar driven, hook-filled pop has tightened into a fist."



EXPERT ALTERATIONS
Baltimore, MD
Baltimore's premier indiepop trio Expert Alterations have one eyebrow arched as they survey the surrounding pop landscape -- they know they can do better. Strip it down, keep it lean, sweat off the fat. Despite their propensity for reducing the elements of pop to its essential core, Expert Alterations are minimal, but not skeletal -- their bones are strong and their songs linger long after the music is over. Deadpan vocals mingle with sparkling, chiming guitars (that's Patrick) and an insistent rhythm borne out of the tenacious, nervous energy of The Fall (that's Paul and Alan, drums and bass respectively). Expert Alterations' influences range from the well-trod (TVPs, The Wedding Present) to roads less traveled (Yeah Yeah Noh, Close Lobsters) and they process them into songs that can stand side-by-side with such standard-bearers. Please do not confuse these gentlemen with dilettantes – Alan does double duty also playing bass in noise pop band Wildhoney, and Paul curates Baltimore Popfest and hosts Pay Your Rates, a monthly party devoted to UK DIY and post punk. In addition, the band has toured with a reformed Flatmates and supported bands such as likes of The Clean, Crystal Stilts and The Pains Of Being Pure At Heart.
While their influences may be Anglocentric, Expert Alterations are partnering with one of the finest labels on this side of the pond. Possessing one of the most vital catalogs in the history of the form, archetypal indiepop label Slumberland will be releasing Expert Alterations' 2014 self-released cassette as a one-sided 12" this summer. With five songs of such high quality, there's no reason it shouldn't be on the preferred format, and there is no label more suited than Slumberland to bring this fantastic EP to their dedicated fans worldwide.



EZTV
New York, NY
Ezra Tenenbaum reeled Michael Stasiak into the band when he told Michael that his new songs sounded a little bit like Teenage Fanclub, and that he needed a drummer that could play like Jody Stephens from Big Star—after a bit of flattery like that, how could he refuse?
But even though Ezra, bassist Shane O'Connell, and Michael all share a deep love for Chilton and Bell, there are plenty of other wonderful bands and songwriters that echo from inside of Ezra's songs (which he writes and demos in his bedroom like you or I breathe). EZTV has a whole lot of affection for Midwest power poppers like Shoes and Dwight Twilley, but also a definite love for left-of-the-dial bands from across the pond like Orange Juice and The Go-Betweens. Ezra's chiming guitar riffs ring perfectly within classic pop song structures, while Shane and Michael provide groovy, dynamic rhythm and keep the sneaky hooks and riffs clicking like the gears of a fine watch.





THE HOLIDAY CROWD
Toronto, CANADA
Formed in 2010 in Toronto, The Holiday Crowd are Imran Haniff; lead vocals, Colin Bowers; guitars, Alex Roberts; bass and David George Barnes on drums.
Lead singer Haniff, first met Bowers in high school where a conversation about a Stone Roses t-shirt developed into a strong bonding friendship and songwriting partnership. The addition of old friend David Barnes and newcomer Alex Roberts, completed the band. Says Roberts, "I moved to from the UK with my parents to a town south of Toronto. I started visiting the city whenever I could to watch live music. One of these nights I stumbled across Colin and Dave playing; I'd really never heard anything like it. I felt rather homesick the first few years I spent in Canada, and every part of the music Colin was writing took me home." Barnes added, "The Holiday Crowd has inspired me to become a better musician and who better to find encouragement from than the people I love."
Self described as minimal and stripped-down, The Holiday Crowd's sound and lyrics arise from all manner of experience- summer afternoon camaraderie's, introspective reveries and a few shapely 'inspirations' along the way. The Holiday Crowd are a bunch of idealists that want what everyone wants, everything… in the most stylish, well mannered and humbling way possible.

JESSICA & THE FLETCHERS
Barcelona, SPAIN
Jessica & The Fletchers are a bunch of enthusiastic, young people with a soft tooth for indie pop, especially the C-86 and Sarah Records kind. In "Amelia (Te Queremos Igual)" the band is paying a tribute to the probably most beloved female figure of the pop scene, Amelia Fletcher from Talulah Gosh, Heavenly, Marine Research, Tender Trap and Catenary Wires. Even the band's name is a tribute to the aforementioned singer-songwriter. This is fun music made by devoted fans that makes me grateful that simplicity, honesty and DIY ethics still matter. The perfect way to start a long weekend full of concerts, parties and friends. And a perfect excuse to listen again to those beloved Heavenly records that made my late teens a better, more colourful place. - http://evripidisandhistragedies.tumblr.com/



THE JUST JOANS
Edinburgh, UK
classic story telling from Lanarkshire, documenting the life of yer average Everyjoe, from empty houses, the uni bar, chatting up girls and weekend adventures. fscking brilliant stuff!



THE LOFT
UK
Born at the wrong time. The Loft formed in Rock's ice age. In a Britain where the musical landscape was dominated by frilly-shirted fops bellowing about central European capitals, and art school drop-outs playing cheesy funk on squeaky synths, they stuck out like a thumb onto which an anvil had recently been dropped. Times would most assuredly change, but at that precise moment, nobody wanted four-piece guitar bands; nobody wanted groups that cared more about the music than they did their clobber; nobody wanted beautiful, though often brooding, songs about canals, rain and the lovelorn, songs about the lovelorn, stood by canals in the rain. Nobody, that is, except the band themselves, a few fellow travellers, some other, like-minded, groups, and the best record label in Britain. In other words, the people who were passionate about music, who were smart and hip, who knew what the hell they were on about...
Thus it was that The Loft ploughed a hard, sometimes lonely, furrow. Pete wrote his lovely, lyrical songs and Andy, Bill and Dave worked on them till they shone just like gold. They played gigs where, more often than not, they rewarded the faithful with a night that would sing and ring in their heads for weeks, maybe months, after. And, thanks to the good people at Creation, they made a couple of gorgeous records. Their debut, Why Does The Rain (recorded on a budget that aspired to shoestring), was morose and magnificent; their second effort, Up The Hill And Down The Slope, was nothing short of a classic of indie pop, before such a thing really even existed. They became a really fine band. Yet all of this achieving often happened against a background of apparent indifference. Sometimes it was actually comical. I remember one north London date, at what is now a thriving music venue but was then a semi-abandoned bingo hall, where the promoter had signally failed to do any promoting. Nobody came to the gig. Nobody at all. They played to the expensively-hired soundman, one mate (me) and to a very large hole that gaped in the middle of the dance floor.
The Loft persisted in these conditions because they believed in this music, in these songs, and in the group. They persisted because people like Alan McGee and Dick Green (the Creation gang; it was no coincidence that the band were on McGee's label; where else would they go?) and DJ Janice Long reassured them of the value of their work. And they persisted because they all knew – deep down – that they were not the kind of vacuous, insubstantial band that would just pitch up, fully-formed, on Top Of The Pops, grinning like fools and miming their way through a ditty someone else had slung together 20 minutes earlier. At least one of the lads – Bill, I think – once steered me to that extraordinary Robert Maplethorpe photo that adorns the inside cover of Television's matchless Marquee Moon, the one where Mssrs Verlaine, Lloyd, Ficca and Smith are deep in concentrated rehearsal in front of a stark, stern brick wall. That, he assured me, was what band's were about; a collective effort making something worthwhile through a time-enhanced mix of inspiration and work.
Died at the wrong time. By the time The Loft imploded in front of 3000 people that hot June night in Hammersmith, everything had changed. For two years, the band, often apparently alone, had somehow held the rickety bridge between post-Punk and Indie. Now a myriad other groups had crossed the bridge, and the moment seemed right for The Loft to step into the limelight they deserved. They were at the peak of their creative powers; Pete had excellent new songs on the slipway (I Almost Prayed, a minor hit for his next group, The Weather Prophets, could not sound more Loft-like if it tried); Creation were gathering enough money to finance a properly recorded album. The musical world, in short, had caught up with The Loft. Now was their time. But, of course, it was not to be, and they sundered amid a sea of acrimony that has taken 20 years, and the handful of recent gigs, to entirely cure.
Born at the wrong time... died at the wrong time. It is easy to view the story of The Loft as a waste, as a cautionary tale of artistic self-destruction, as one huge opportunity wildly missed. But such views miss the point. The group was about playing their chosen music to the best of their ability. This they did. Anyone who saw their best gigs will never forget them, and the dozen or so songs they actually committed to tape (you hold most of them in your hands right now) attest to the lustre of much of their output. Other bands better exploited the cracks The Loft battered in the seemingly impregnable wall of shitpop that surrounded them; others were a bigger success and made more money... but few, very few, could boast a setlist that included the brilliance of Why Does The Rain, On A Tuesday, Up The Hill And Down The Slope, their wonderful cover of Richard Hell's Time (a musical and emotional manifesto as important as that picture of Television) and the gorgeous, rolling Winter. We are very lucky to have had them around; god bless them. - Danny Kelly


LUNCHBOX
Oakland, CA
Lunchbox is a duo of husband and wife Tim Brown and Donna McKean. After a 12-year silence, the couple have returned with "Lunchbox Loves You" on Jigsaw Records, a sugar rush of fuzzed-out 60's bubblegum-inspired dreampop with jangly guitars, bursts of bright horns and strings, and insanely catchy melodies. A new 7" EP on is out on Jigsaw is out this Spring. Rounding out the group at this year's Popfest are Rachel Blumberg (Decembrists, M. Ward) on drums, and Jeffrey Underhill (Honeybunch) on guitar and keyboards.



PALE LIGHTS
Brooklyn, NY
The Pale Lights debut album Before There Were Pictures was recorded by at Marlborough Farms by Ladybug Transistor's Gary Olson. Head Pale Light Philip Sutton who has been in Comet Gain and more recently the Soft City, employs the help of Crystal Stilts bassist Andrew Adler to play guitar and solicits the talents of the Stilts Kyle Forester for some keyboard flourishes. Come to think of it, is is nearly a Cinema Red and Blue reunion minus Comet Gain's David Feck. Sutton who was also the Cinema Red and Blue drummer gets out from behind the drums and is front and center with his jangly guitar and friendly croon. The album picks up where their four song self-titled EP from 2012 left off. The album breezes into the room like a long forgotten friend. The elegant maudlin pop that the band excels at evokes bygone classics like Felt, Brilliant Corners, Lloyd Cole and Biff Bang Pow! Like an old friend, you feel like you already know these songs and you kind of do if you are a fan of these other bands. If you don't it's time to make a new friend. Say hello to the Pale Lights - The Finest Kiss



PAPA TOPO
Barcelona, SPAIN
PAPA TOPO arrived from Mallorca (Balearic Islands) and ever since they put their first songs online they became an overnight success, as one of the most searched for groups online and one of the most talked about groups on all kinds of blogs and forums. The power of the Internet made it clear how far they could go, and their demos were cause for worship. When their debut single, "Oso Panda", came out, it was heard all over the world and didn't even last a week in stores (500 copies). It sold out as if it was a primary necessity in the midst of an interstellar war. They create super-catchy melodies, halfway between the urgency of HELEN LOVE, the immediacy of LA CASA AZUL, and the simplicity of REGALIZ.



PETE ASTOR
UK
After the demise of the Weather Prophets, Peter Astor began releasing records as a solo artist. He returned to the Creation label to release two albums--1990's Submarine and 1991's Zoo--as well as a handful of singles, all of which featured a more mature singer/songwriter approach.
A loyal following in France inspired Astor to leave Creation for the French label Danceteria, for which he released two albums--1992's Paradise and 1993's God and Other Stories.
Disillusionment with the music industry and being in a band caused Astor to disappear from the music scene for a brief period. He reemerged in the late-'90s, inspired by the burgeoning electronica and drum'n'bass scenes.
After constructing his own Bigfoot studio, Astor began releasing vinyl-only, electronically flavoured work as Ellis Island Sound and The Wisdom Of Harry on obscure labels such as Wurlitzer Jukebox, Lissy's, and Motorway. These singles were compiled on the 1999 album Stars of Super 8.
After signing to Matador, The Wisdom Of Harry released a proper debut album in 2000 titled House of Binary, which was followed in 2003 by Torch Division. A Japanese compilation titled Providence, which highlighted Astor's work with the Weather Prophets and as a solo artist, was released in 1999.



#POUNDSIGN#
San Francisco, CA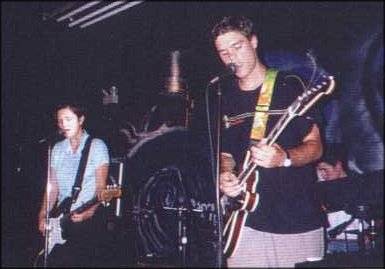 #poundsign# are an indie pop group whose drowsy, introspective tunes give a nod to Galaxie 500, the Smiths, and the Field Mice. Stephen Vesecky, Alicia Vanden Heuvel (who would go on to become a core member of the Aislers Set), and Becky Barron, formed the group in 1993, having met one year earlier at UC-Santa Cruz. "We were all friends and would drive around late at night and hang out at Ferrell's Donuts," Vanden Heuvel explained in an interview with the 'zine Movers and Shakers. "And then we just sort of did what came naturally and started practicing music together." #poundsign#'s first 7" single, "The Almondy Many," was released on the Ann Arbor, MI-based label Fantastic Records in 1996. Another single, "Michigan," came out the following year on Belmondo Discs. Fantastic released #poundsign#'s debut full-length, Wavelength, in the spring of 1998. Jaime Knight (the Guild League) was brought into the fold for the group's second full-length album, Underneath the Marquee, which came out on Fantastic three years later. The band went on hiatus soon after the disc was released, and #poundsign#'s original members busied themselves with other projects: Vesecky went on to form the likeminded pop group Strega; Barron, who at that point had amicably split with Scrabbel, went on to work with Dressy Bessy; and Vanden Heuvel continued to work with the Aislers Set.



ROMAN A CLEF
Brooklyn, NY
Roman a Clef is Ryan Newmyer and Jen Goma (of A Sunny Day in Glasgow) with producer extraordinaire Kurt Feldman (Ice Choir). Fusing densely ambitious pop-craft with lush and inventive production, Roman a Clef is releasing their debut record "Abandonware" on Infinite Best (Mr. Twin Sister, Ava Luna) in June.



SAPPHIRE MANSIONS
Brooklyn, NY
Sapphire Mansions are a DIY Pop group from Brooklyn, New York City, founded by Jay Hough in 2010. A 6-song mini-album Over America was released by the group in December 2013, and is distributed by Slumberland and K records. For a limited time the debut 8-song cassette album Whispered in Sparks is still available from the band, plus homemade CDRs with both albums + bonus tracks. They are currently working on new songs, recording again with Gary Olson at Marlborough Farms in Brooklyn.
Jay is currently joined by Hampus Öhman-Frölund (from Jens Lekman's group) on Drums and Alex Curtin (Cause Co-Motion, German Measles) on Bass.



SEABIRDS
Nottingham, UK
Seabirds are a five piece guitar pop band from Nottingham, England who make melodic pop songs with loud guitars and their voices. Following a handful of shows in Nottingham and London, the band was selected to play this year's Indietracks Festival. Their debut release is the 'Real Tears' 7" and they may soon be your favorite new band of the year.



SOUVENIR STAND
Brooklyn, NY
Working under the name Souvenir Stand, NYC artist Stephanie Cupo makes sweetly catchy pop with a retro twist that pulls together iconic acts like the Velvet Underground and Françoise Hardy along with the dreamy garage stylings of contemporary acts like Dum Dum Girls. Recently Cupo released a new single, "The Fall," that's available both digitally and in a deluxe vinyl edition. There's also a new video for the song where she adopts Patti Smith-ish poses in between getting absorbed by swirling projections courtesy of directors Young Heart Productions.



THE SPOOK SCHOOL
Edinburgh, UK
The Spook School are a four piece band from Edinburgh, Scotland. The name is a reference to the Glasgow School.
They met whilst attending the University of Edinburgh. Most of the band have previously been involved in live comedy shows, some of which were performed at the Edinburgh Festival Fringe.
Their music often gets compared to bands off the C86 (album) compilation, such as The Shop Assistants, as well as The Buzzcocks; however the band also lists David Bowie as an influence.
The band's lyrics explore "gender, sexuality and queer issues" with themes such as "fluidity and the lack of a binary in gender". Their debut album is entitled Dress Up because it "relates to the idea of gender being a social construction, something that can be artificially appropriated".



STARRY EYED CADET
San Francisco, CA
Inspired by the beautiful, melodic feedbacking noise of the shoegazing 90's to the blissfully pop sparkle of twee and indie pop, Starry Eyed Cadet began. The debut 5 song EP is now available for digital download through bandcamp and most digital musical sources.



VERONICA LAKE
Ann Arbor, MI
After one brutal effort to form a band failed, the lads of Veronica Lake gave it another shot and succeeded beyond their mildest dreams. The crucial three were Tim on guitar and vocals, Chip on bass and vocals, R. Scott on drums, but when they were lucky the dulcet tones of Pam Berry were added to the mix and made it somewhat magical. Along the way they always kept their friends close because you gotta do that -- Alison, Martin, Tim's bro Scott of Down MF fame, the fine fellas in Asha Vida. Their resume reads like a nostalgic trip through the early 90s indie pop landscape....singles for Bus Stop and Spin Art, split singles for Simple Machines and Cher Doll, a track on Spin Art's One Last Kiss compilation, a meant for Slumberland single that Chip released on his brilliant Audrey's Diary label. All rarer than hen's teeth now as they should be. Their first show was at a fun little Popfest in Rhode Island, their last show was in a carport in Charlevoix, MI. In between they had a lot of fun, drank many fine cocktails, played lots of croquet, and made a lot of noise. After the band ended, they went on to do other things, play with other bands (all good), live their lives (also good), but the inevitable call for a reunion proved too strong and like Rocky rising off the canvas one last time, they answered. Chip, R. Scott and Tim, along with new friend Heather, are back to rededicate themselves to "flexidiscs, exclamation marks, and hopelessly derivative, instantly forgettable songs." One last time.....



WALLFLOWER
Osaka, JAPAN
Wallflower is a five-piece indie pop band from Osaka, Japan. They was discovered by Brooklyn-based The Pains of Being Pure at Heart when they first uploaded their music to Soundcloud in January, 2012. They invited Wallflower to join them on their Japan tour, which in turn brought the band much deserved attention. In 2013-2014, the band toured Japan and supported Alpaca Sports, TOPS, Cassie Ramone, Colleen Green, and Dylan Mondegreen. The band have released their first EP "Filled With Flowers" and "Dreamy Days" 7" from Japanese label Fastcut Records. In the spring of 2014 they released the split single with The Fireflies from Dufflecoat Records/Jigsaw Records, which was followed by a tour of Taiwan in October. Their sounds is inspired by '80 - '90s indie pop bands like The Field Mice, Brighter, Rocketship and Razorcuts.



WILDHONEY
Baltimore, MD
Wildhoney formed in late 2011, aiming to write pop songs with the energy and malcontent of hardcore punk, but without its entrenched masculinity. The five-piece has since become one of the loudest—and sweetest—bands in its hometown of Baltimore. Sleep Through It expands on two excellent 7-inches and one cassette EP, drawing influences from '60s girl groups, '80s post punk, indie pop, and shoegaze. Throughout the album, the group's blasts of distortion and use of dense textures are balanced with beautiful pop tunes and chiming guitar work. Sleep Through It was recorded at Beat Babies Studio in Woodstock, Md., with Chris Freeland (Lower Dens, Wye Oak).



WORKING
RHODE ISLAND
Described by Decoder Magazine as "sullen jangle-rock," WORKING are a new project featuring John Kolodij, who has released some fine shimmering psychedelia under the name High Aura'd, his wife Catherine, who you may remember as lead vocalist in the brilliant indiepop group The Best Wishes, and their close friends Matthew Derby and Mary-Kim Arnold. They play some of the loveliest 90s inspired noise pop we've heard in a long, long time and fans of Black Tambourine, Velocity Girl, Centro-matic and Joanna Gruesome should find some comfort here. But there is a cosmic American drift in these songs that gives WORKING its texture and heft. They have a classic elegance about how they craft songs and it's clear they are confortable in their skin.
More Weight was recorded at Machines with Magnets in Pawtucket. They're currently at work on a full length album, to be released on Shelflife in 2015.
WORKING is Catherine Kolodij (vocals, guitar), John Kolodij (drums), Mary-Kim Arnold (bass), and Matthew Derby (guitar, vocals).
For fans of: Joanna Gruesome, Black Tambourine, Velocity Girl, The Best Wishes